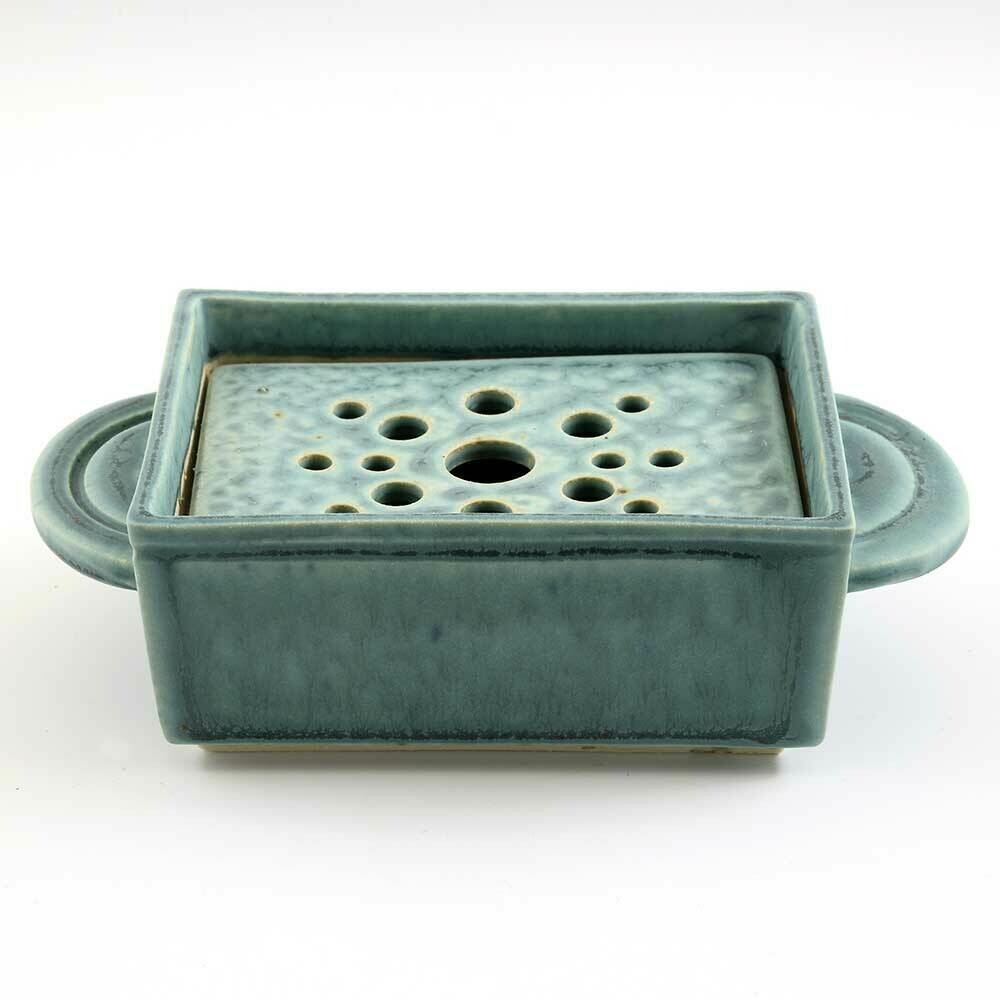 Soap Dish - Turquoise. removable strainer
SKU TurqSoapie
Product Details
SOAP DISH
With limited space on the bathroom or kitchen counter, this little soap dish handles all of your needs. It's removable strainer keeps your soap from being soft and "goopy". It is crafted with a tough porcelain clay that can take the abuse of the dishwasher or hot water. All of the glazed surface are colorfast and easily cleaned. The Turquoise Color is one of our most popular colors. This soap dish design is unique and an innovative one-of-a- kind. It is a collectors piece, and a great gift for any household.
The inside soap area measures 4" x 3". Over all it measures6" x 4" - 2-1/8" tall.
Signed and dated on the bottom by Dan Saultman.
Save this product for later