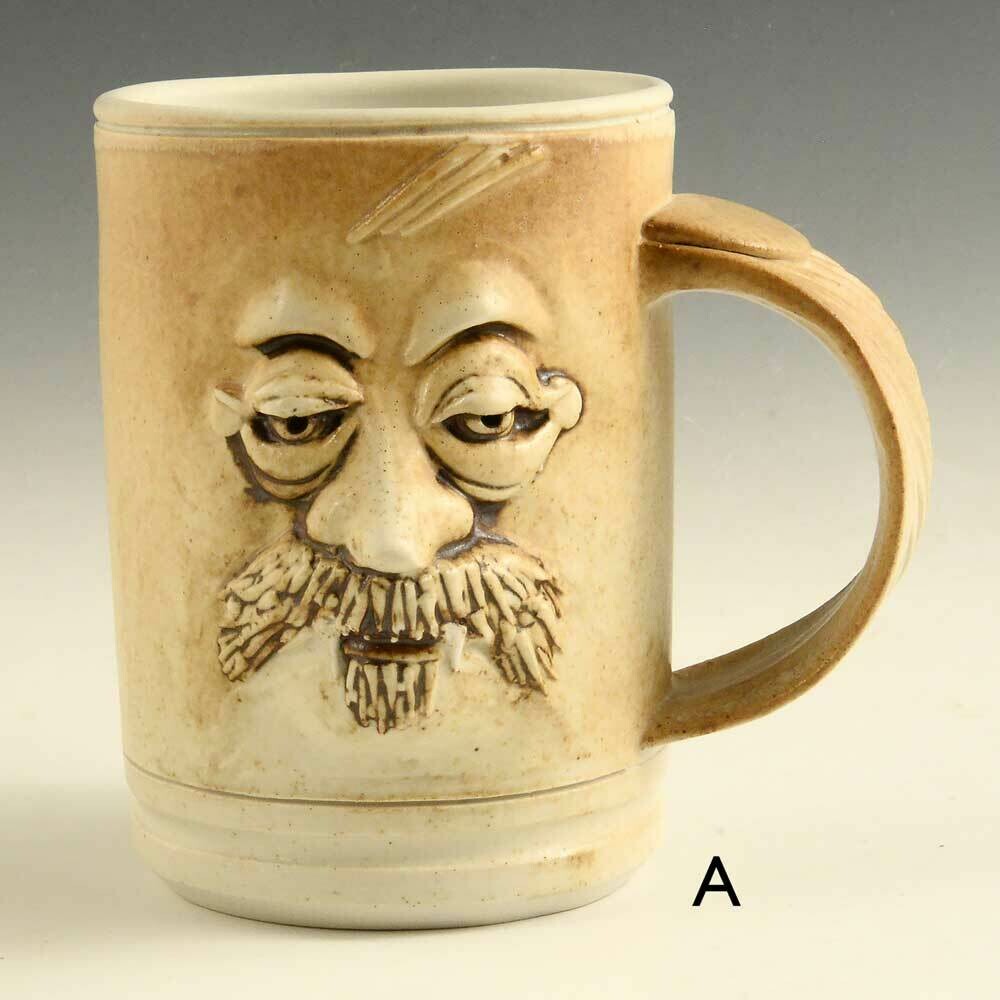 Mug - Vampire Mugs Unique sculptured faces limited edition
SKU Vampire
Product Details
The Old Vampire.
Whiskered and weathered, the old man has been around for centuries. His eyes tell the tale of lives long-lost and stories untold. He makes no offers, offers no apologies. Made from a custom, sculptured master by Dan Saultman, each mug has an identity different from the other. Each mug is cast from fine porcelain and stained with an iron oxide wash prior to being fired in a gas kiln to 2300F. Each one is unique. They appear to have different expressions and staining. Please specify which one you want by Alphabet designation. As they are sold they will be removed from the listing.
Microwave and dishwasher safe. Limited edition art pieces.
Signed by Dan Saultman.
Save this product for later