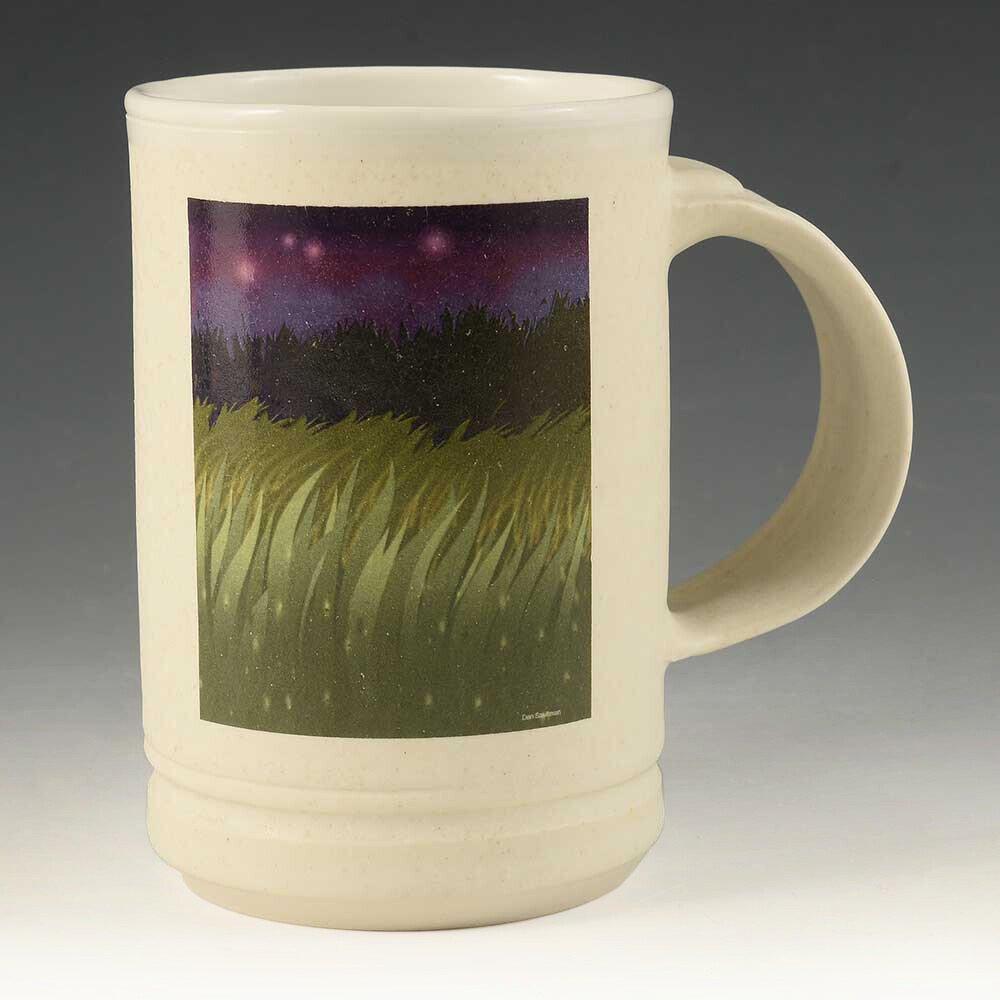 Mug - "Sundown" original painting. Fired-in, full color image. Porcelain FREE SHIPPING! Only one!!
SKU sundown-2
Product Details
SUNDOWN MUGS • FREE SHIPPING!
The "Sundown" painting was done over a period of three months using digital techniques based on a sketch I've been mulling around in my head for quite a while. It was designed to be applied to a white urn which will be debuted soon. There are only four currently available.
There's a soft look and feeling here. This is collectible quality - a piece that is a mark of time and giving. With an exclusive, unique, handle designed in our studio this mug offers a soft understated look and elegance. It features a glossy interior glaze that is microwave and dishwasher safe. All glazes are perfectly safe. Fired at 2300F in a gas kiln. This mug is the kind that is hand-built and carefully smoothed and finished. This is not factory-work, but a hands-on approach to ceramics.
It measures 5" high x 3-1/4 wide. Holds 2 oz. Bottom signed by Dan Saultman.
Save this product for later