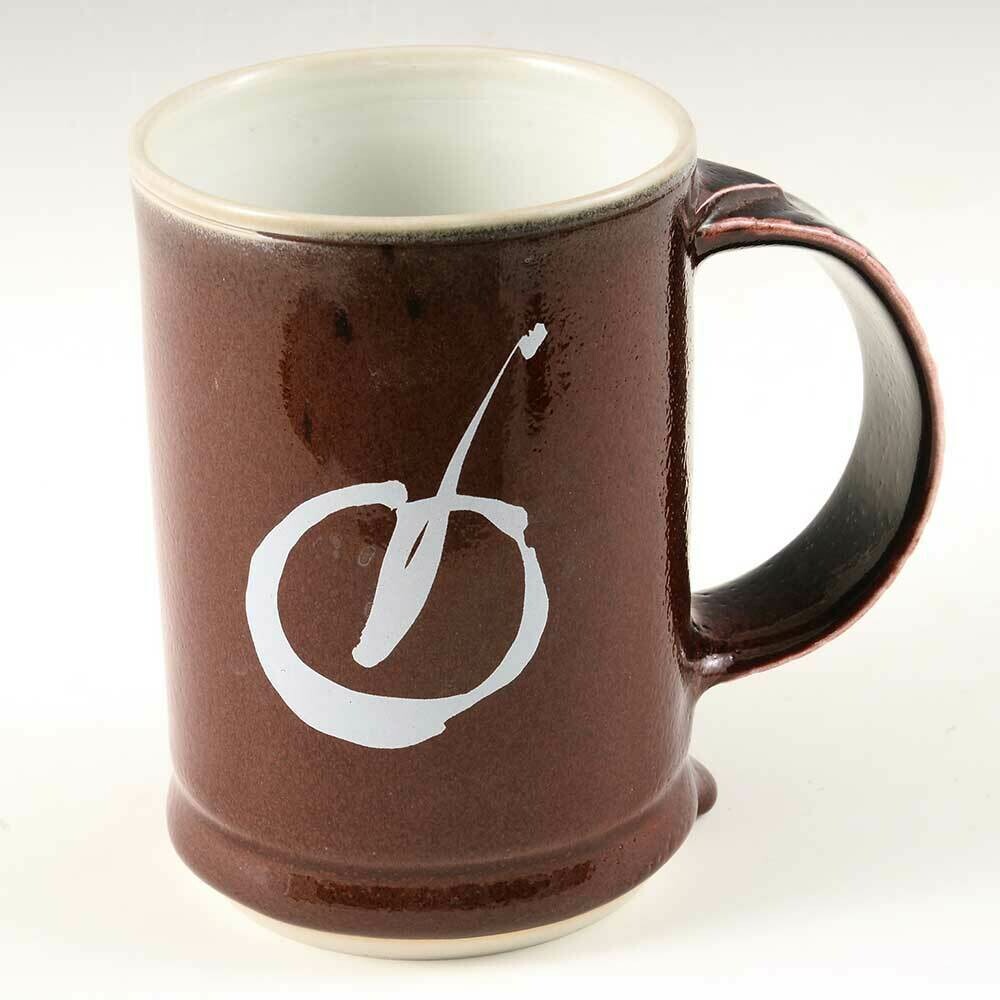 Mug - Rare OxBlood glaze • Einstein quote on back. Porcelain. Only one avail.
SKU SangDeBeof-mug
Product Details
There is this wonderful classical tidiness and clarity in this mug. This rich, lustrous glaze pattern is called "Sang de boeuf, (French: "oxblood") also called flambé glaze, a glossy, rich, blood-red glaze often slashed with streaks of purple or turquoise used to decorate pottery, particularly porcelain. The effect is produced by a method of firing that incorporates copper, a method first discovered by the Chinese of the Ming dynasty, probably during the reign of Wanli (1573–1620). Examples of this older work are now extremely rare. features a remarkable depth with a buttery gloss finish. Here is a traditional look and feel that exemplifies the beauty of high-fired ceramic porcelain. It will last you a lifetime of joy. It is hand-made on the potters wheel. The handle is a "pulled" handle with a thumb bump. It measures 3-1/8 wide x 4- 5/8 tall " and holds 12 oz or 1-1/2 cups.
It is dishwasher and microwave safe with completely non-toxic glazes. Signed and dated by the artist. A truly collectible gift for that special person. Inside is glazed a tough glossy white. Bottoms of our pots are hand-sanded to a smooth finish to protect counter tops.
The striking, fired-in calligraphy graphic, called "Peach" is a black glossy glaze that is fired into the base glaze and will not fade or rub off. This "Peach" image is a new series. The quote is from Albert Einstein.
Stamped: Dan Saultman
Save this product for later