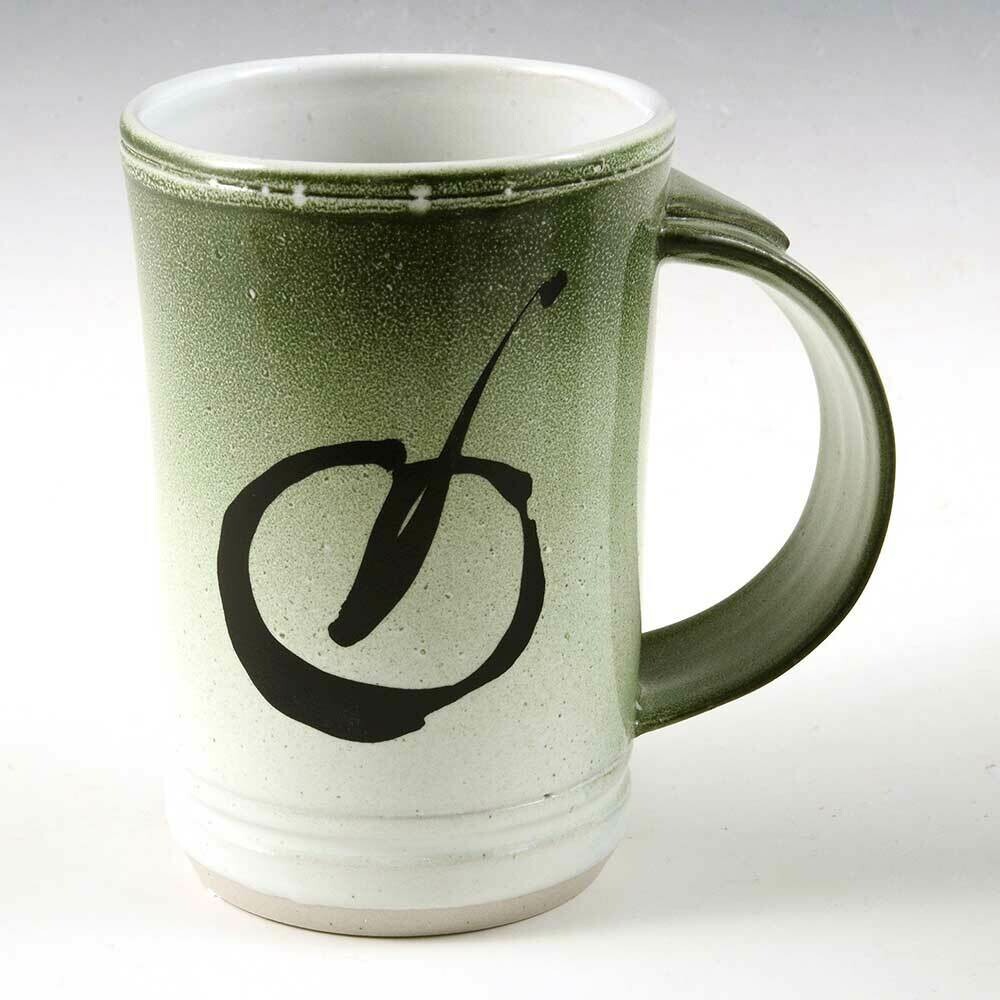 Mug - Green Demi-Size Mug Set. Fired-in brush stroke. Porcelain
SKU GreenDemis
Product Details
"Green Mist" Demi-Size Mug Set, Two Mugs with calligraphy graphic.

This is a precious small mug set with a feathered, air brushed green-to-white gloss glaze. It is made of the finest Porcelain clay fired at Cone 10 in a gas kiln - they feature a hand-pulled handle with a cute thumb-bump. they feature the new "Peach" Calligraphic stroke image" which is fired into the base glaze. It will not wash off or wear off. The inside is glazed with a tough white glossy glaze for easy cleaning. There's nothing like a handmade handle to feel so friendly and smooth. They measure 3" wide x 4-1/4" tall. They can be microwaved and washed in a dishwasher safely. Contains NO toxic materials. One-of-a-kind-set!
A great gift idea!
Tagged with "Dan Saultman" on the bottom. A Collector's set.
Save this product for later