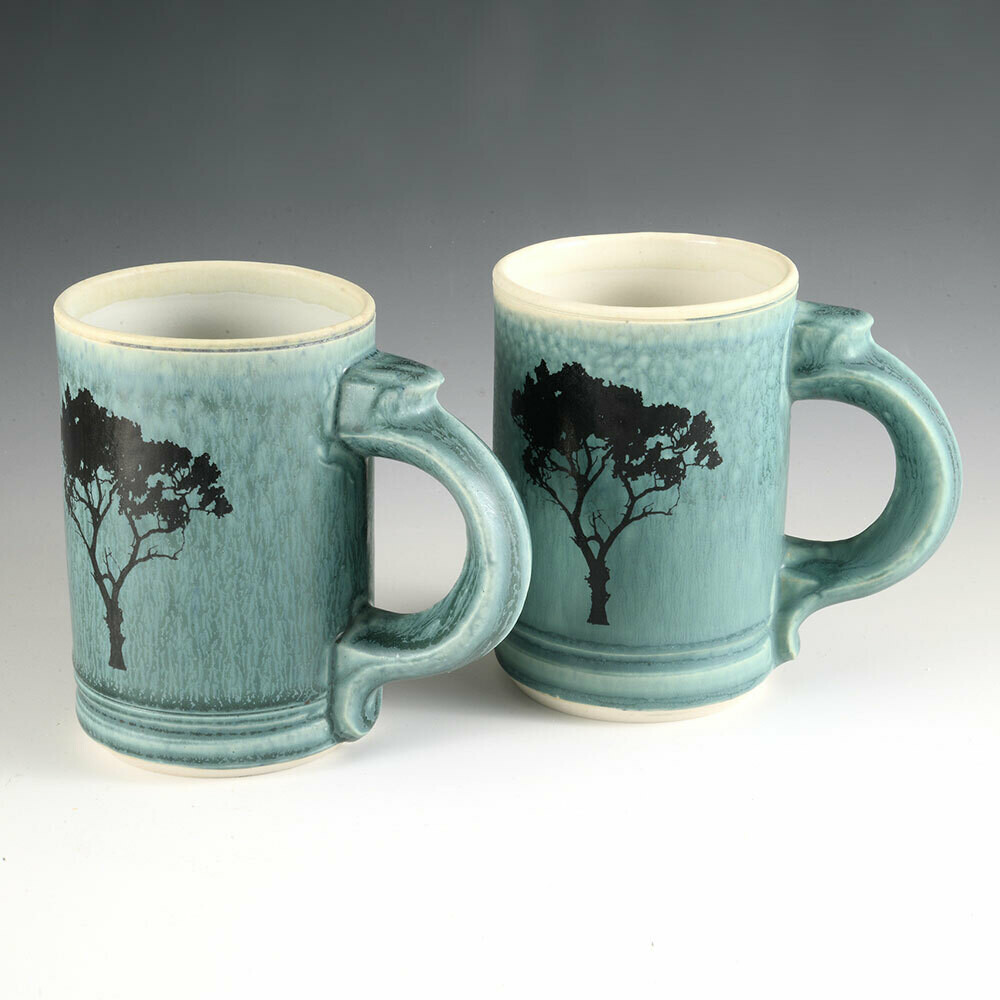 Mug - Beautiful Turquoise with "Fired-in" Tree Silhouette. Porcelain. 2 avail.
SKU TurqTrees
Product Details
TURQUOISE PORCELAIN "TREE" MUGS
There is this wonderful, classical tidiness and clarity in the execution of these mugs. If you were to own only one hand-crafted mug, this style would be the one to choose. It doesn't get any better than this. This is a turquoise-colored glaze with rich depth and a gentle greenish speckled tone. It's finish is smooth and satiny to the touch. No loud whistles or colors. Just a traditional look and feel that exemplifies the beauty of high-fired ceramic porcelain. It will last you a lifetime of joy. It is hand-made on the potters wheel. The handle is a "pulled" handle with a thumb bump. It measures 3-1/8 wide x 4- 5/8 tall " and holds 12 oz or 1-1/2 cups.
It is dishwasher and microwave safe with completely non-toxic glazes. Signed and dated by the artist. A truly collectible gift for that special person. The lips of our mugs are double-dipped in a white glaze to make them softly rounded and friendly to your mouth. This is an extra step that distinguishes our mugs from other makers. The mug Interior is glazed a tough glossy white. Bottoms of our pots are hand-sanded to a smooth finish to protect counter tops.
Tagged with the maker's name: Dan Saultman
Save this product for later