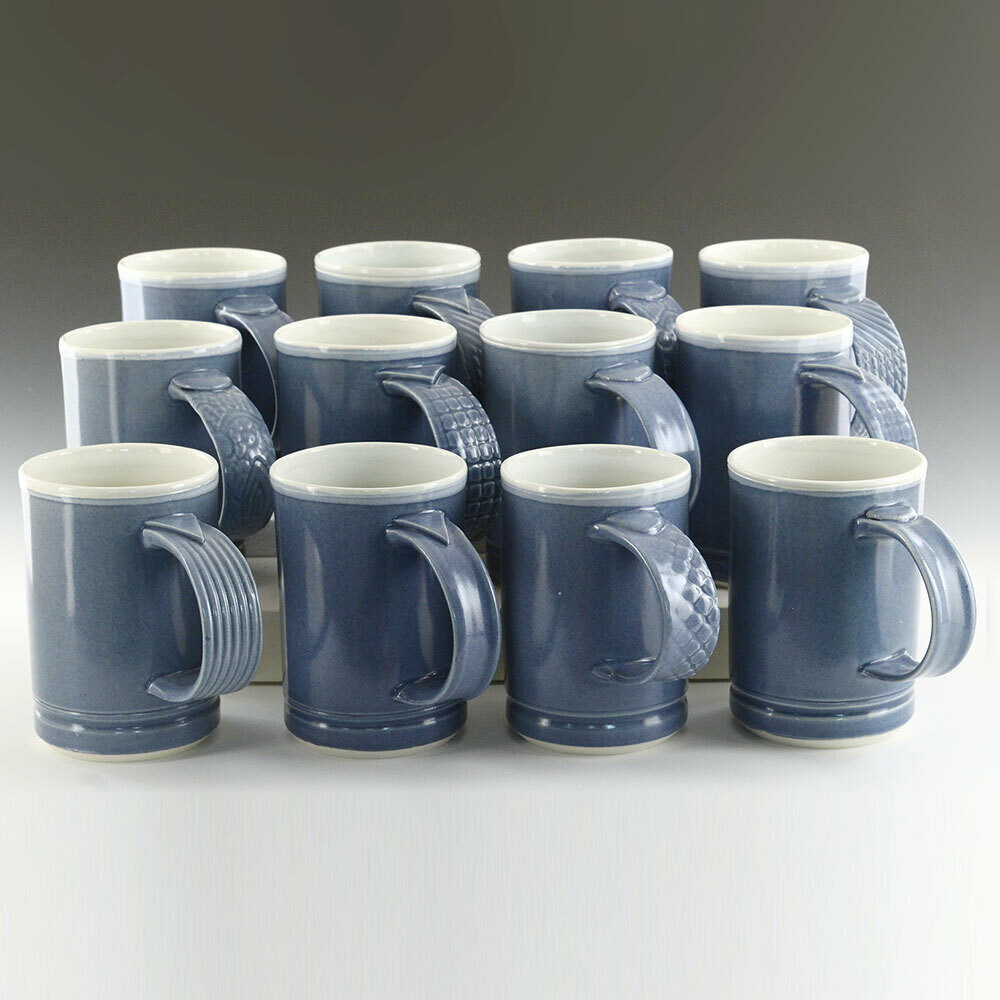 Mug - BLUES! A Series of blue mugs with unique handles. Porcelain Clay
SKU Blues
Product Details
BLUE MUGS
HANDLE DESIGNS VARY. We will try to match the handle design you like but designs vary. Please expect variations in handle styles when you order.
Here's a dramatic series of mugs with wonderful handle detailing and textures. They are made of porcelain, the best of fine clays. The insides of the mugs are lined with a a tough, easily cleanable white glossy glaze. They have been fired (cooked) in an oven, gas fired at a temperature that is called, "cone 10" - 2300F. This firing method and finesse yields a very unique and personal style - A unique vision of "Art".
That's what makes your purchase a commentary, a vote, thank you.
The glazes are NON-TOXIC and hand-mixed from our on-going glaze recipes. The quest for cool glaze combinations and colors is an ongoing experimental odyssey.
DISHWASHER & MICROWAVE SAFE! Tagged with "Dan Saultman" on the bottom.
Save this product for later