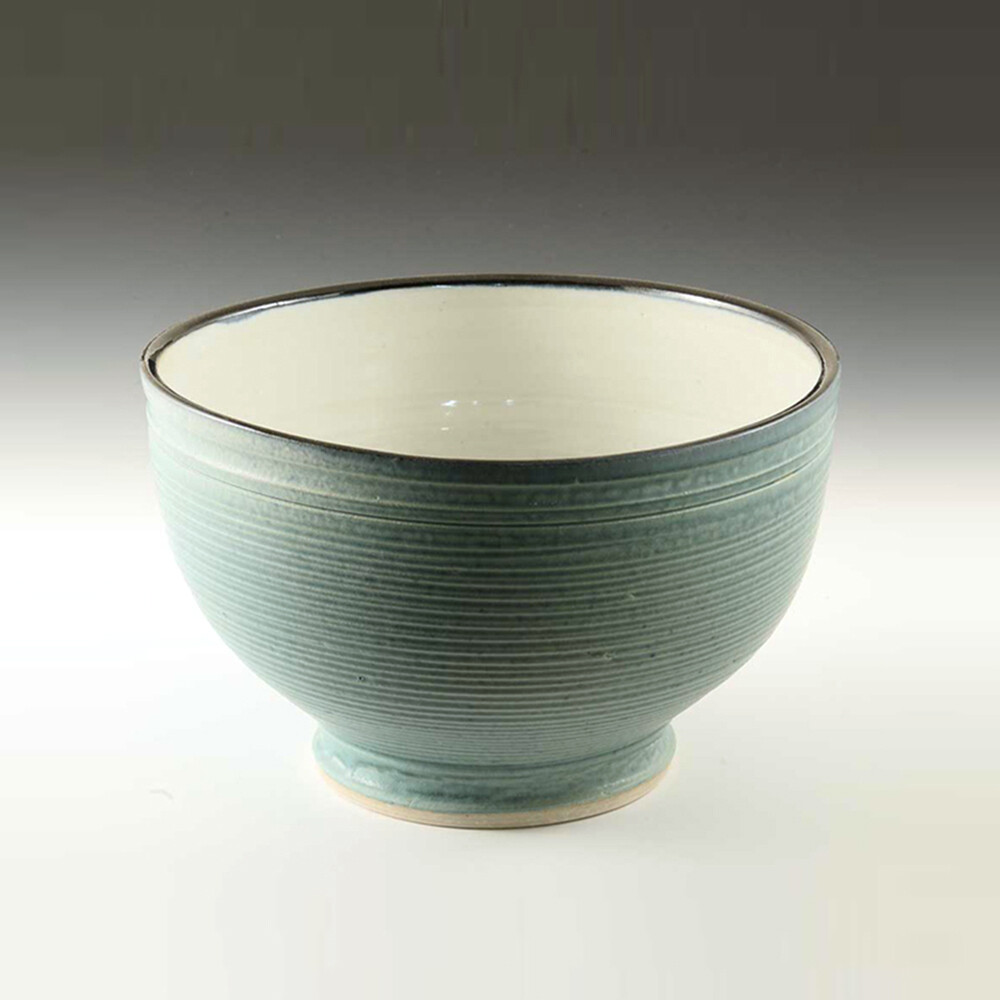 Medium Sized Mixing bowl. Porcelain Thrown on the potters wheel.
SKU Medium turq MixBowl
Product Details
THE MIXING BOWL 10-1/2 wide x 6" tall
PRICING NOTE: Medium: $58.00

A mixing bowl is a revered tool. It speaks to you. It captures a look on the counter when your working. These mixing bowls are designed with a completely "Round" bottom so that mixing is better than a "Flat" bottomed bowl. A mixing bowl is also a file cabinet on the counter. It;s where you throw your kitchen towels, keep fresh vegetables in a little nest with towels underneath. It is the go-to for bread making. It is the coolest thing you bring to church with Potato Salad. It is an icon. A once-buy that marks a moment where an important, elegant kitchen tool is gathered.
Signed and dated: Dan Saultman
The esthetic. These bowls have a wonderful crafted roundness, a beauty that is watched and cared for. These are pretty as well as functional.

Each one can hold up to microwave and dishwasher machines.

The glazes are tough and non-toxic.
Signed on the bottom by Dan Saultman 2020
Save this product for later