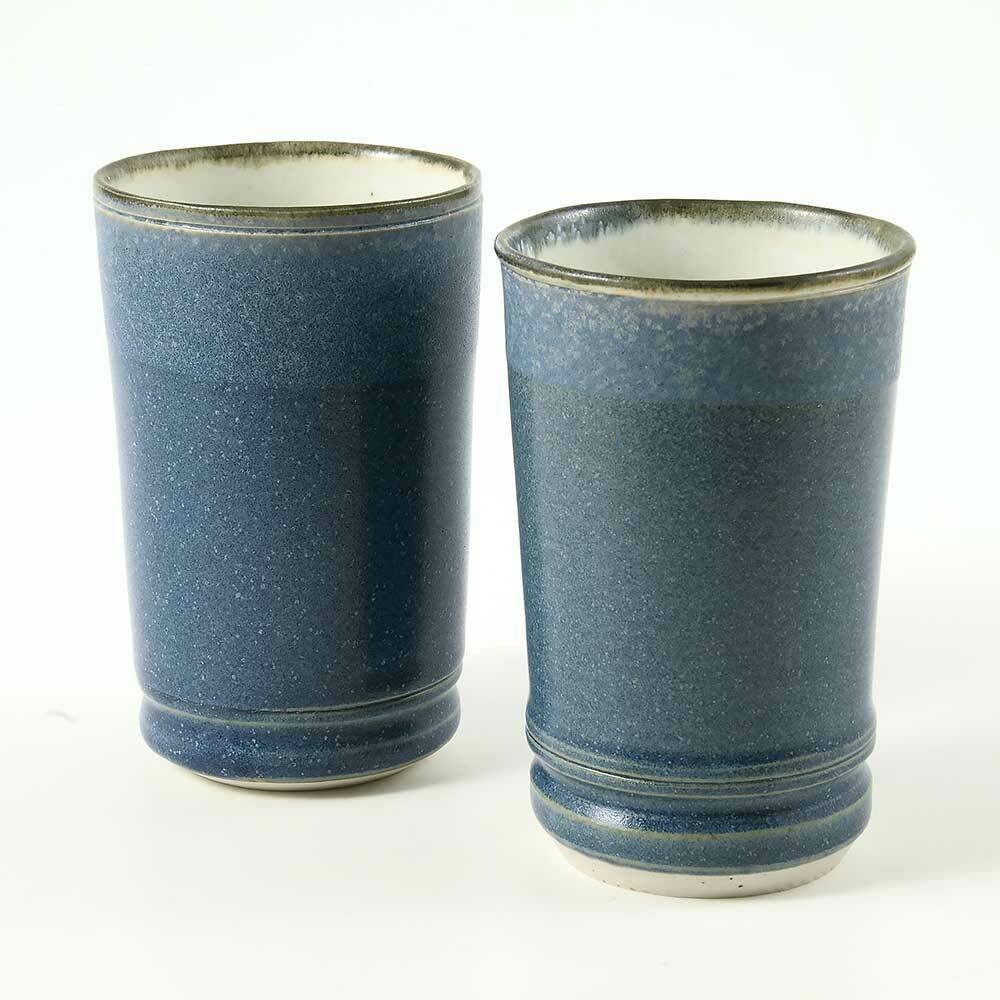 Little Juice Cup Set. 2 cups. Porcelain
SKU LittleBluCups
Product Details
The Perfect Gift! A little cup for you and your mate.
Little Cups are perfect for a smaller cup of coffee or tea at your desk. They make the best "Toothbrush Cups" for the bathroom. They hold up well to cold and hot drinks. Some folks use a little cup like these to wash down their pills in the morning.
This pair is made of porcelain with a blend of colors: hues of blues. They have been fired (Baked) at the highest temperatures in ceramics using a gas kiln. The glazes are non-toxic, original studio made recipes that will stand up to dishwasher and microwave use. The interiors are lined with a tough white glossy glaze for easy cleaning. One-of-a-kind series. No others available. Cups measure 3" wide x 4-1/2" High. Holds 1-1/4 cups (9 oz)
Bottom tagged with Dan Saultman.
Save this product for later