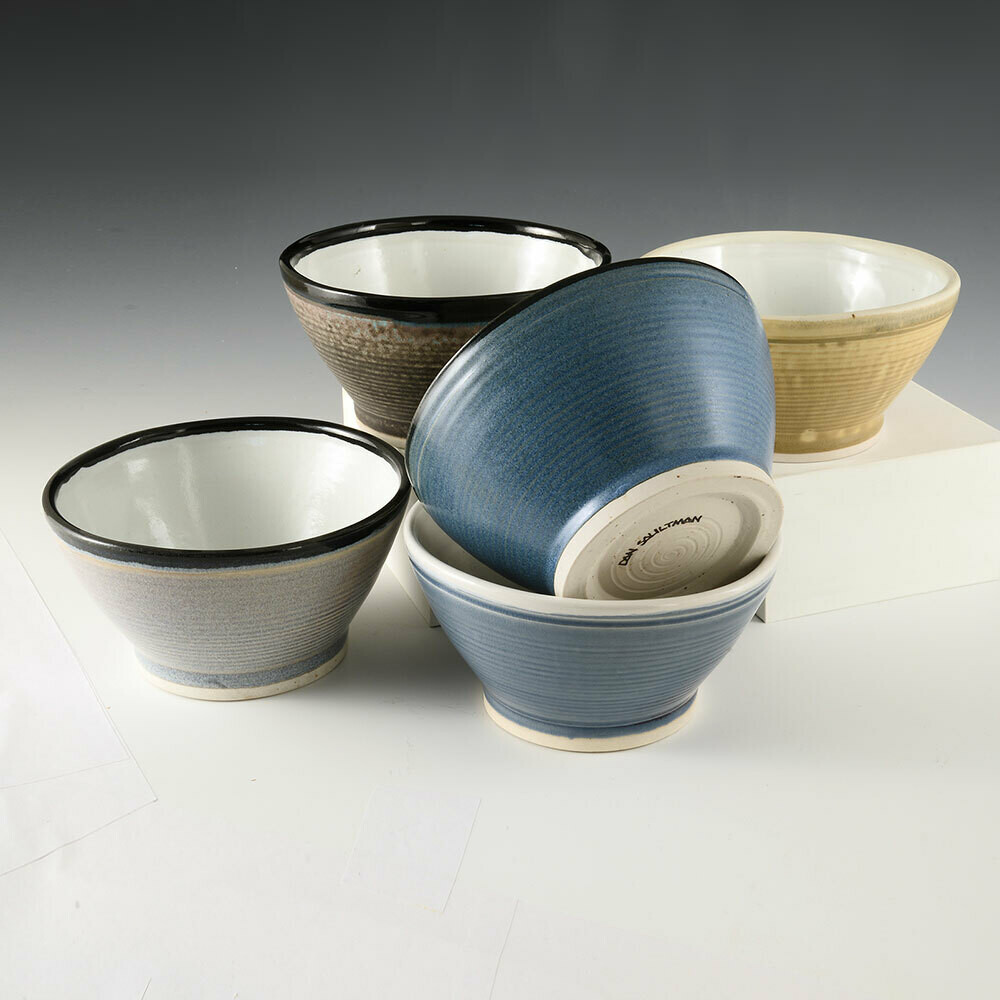 Bowl - Single Bowls for Soup or Cereal. Choose from five colors!
SKU singleBowls
Product Details
THE SINGLES CLUB - Price EACH. Select the one you want.

Recently I had a customer ask if I had any single bowls that were not part of a set. I found five. Here they are. Each one is unique and one-of-a-kind. All of them are may of fine porcelain clay and baked at the highest temperatures in the ceramic industry in a gas kiln. All glazes are non-toxic and dishwasher/microwave safe.

Bowls are an enduring and a vital part of every kitchen cupboard. Send a kid off to college, give a give that will forever be part of your love - a set of bowls. These bowls are deliberately crafted in a thick walled fashion to serve as a tough work-horse. These bowls are able to handle a full can of grocery-store soup. If you are a single person just starting out get yourself a couple of bowls to start out your kitchen set. A set that will forever cast a remembrance.

They measure 3-1/5" high x 5-3/4" wide and hold 2 cups (16 oz).
Save this product for later