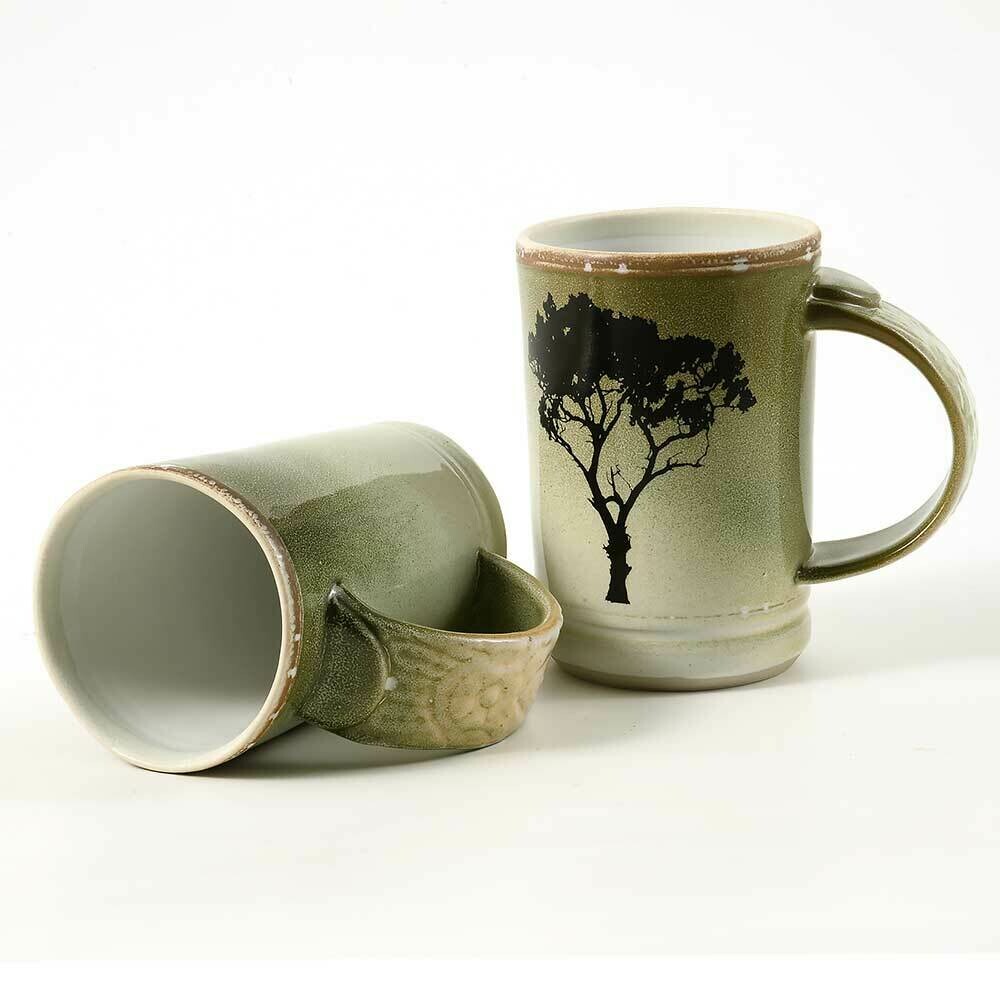 Mug - Set of Two Demi-size with Tree Motif. Feathered "Mist Green" Porcelain handles!
SKU MistGrnDemi
Product Details
MIST GREEN PORCELAIN MUGS - SET OF TWO DEMI-SIZED WITH TREE GRAPHIC.
There is this wonderful, classical tidiness and clarity in the execution of these mugs. If you were to own only one hand-crafted mug, this style would be the one to choose. It doesn't get any better than this. This is a feathered Mist Green glaze that fades from a speckled light green to white. It's finish is smooth and glossy to the touch.
Acacia Tree Graphic has been fired into the surface, is melted in, and won't rub off or fade. The Tree image is our original design. No loud whistles or colors. Just a traditional look and feel that exemplifies the beauty of high-fired ceramic porcelain. It will last you a lifetime of joy. It is hand-made on the potters wheel. The handle is a "pulled" handle with a thumb bump. It measures 3" wide x 4- 1/2 tall " and holds 9 oz or 1-1/4 cups.
Dishwasher and microwave safe with completely non-toxic glazes. Signed and dated by the artist. A truly collectible gift for that special person. The lips of our mugs are double-dipped in a white glaze to make them softly rounded and friendly to your mouth. This is an extra step that distinguishes our mugs from other makers. The mug Interior is glazed a tough glossy white. Bottoms of our pots are hand-sanded to a smooth finish to protect counter tops.
Tagged with the maker's name: Dan Saultman
Save this product for later