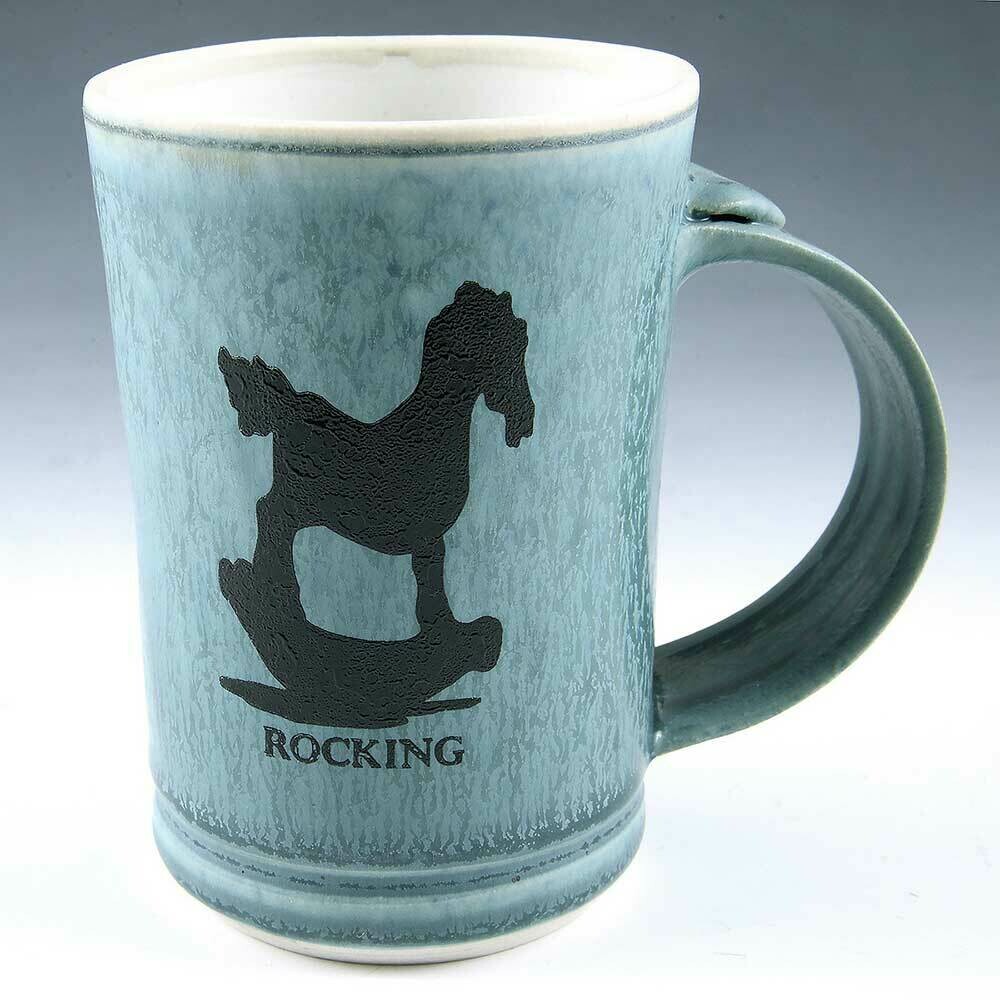 Mug - Rocking Horse Demi-size Mugs. Porcelian. Buy one or two
SKU RockingDemi
Product Details
These smaller-sized, Demi mugs are a perfect companion for your desktop or cup holder in your car. They hold the heat better than a cardboard cup and are way-friendlier when it's time for a hot sip. Made of fine porcelain and fired (baked) at the highest temperatures in ceramics (gas Kiln). They are tough and impervious to rough handling. They live well in the dishwasher and behave in the microwave too. Here are the perfect pair of mugs for a great gift or you may purchase just one!. (One for you one for them;). All glazes are perfectly safe and will hold up for years to come. A great heirloom to capture a moment. A super wedding gift that will last a lifetime.
Price Each: $23.50

These mugs are lined with a tough glossy white glaze that cleans well. The outside glaze is a nice satin finished gold-tone. The Frankenstein motif (an original design) has been fired into the glazed mug's surface and will not fade or rub off over time. They measure 3" wide x 4-1/2" tall. They hold 1 cup (8oz). This is currently a limited edition pair. The bottom of the mugs are tagged with the makers mark
(Dan Saultman - Me) I hope you enjoy them. Dan.
Save this product for later