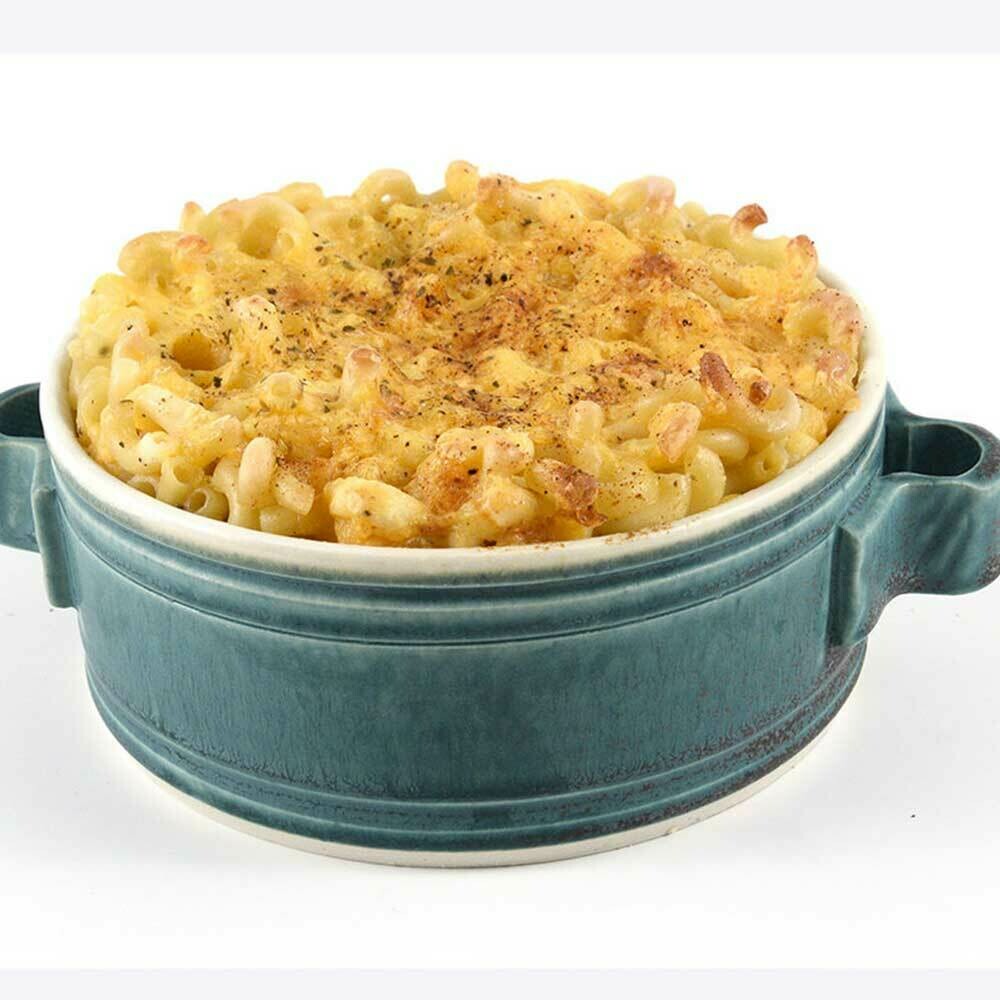 Little Casseroles Oven safe, great baking dish for small servings. Price each.
SKU LittleCass
Product Details
AVAILABILITY: 3 Turquoise • 1 Deep Blue • 1 Orange
Little Casseroles offer a great baking dish for small servings like Macaroni & Cheese (a proven recipe is included) morning cereal or left-over pizza. Perfect for the single person. They have been tested in the oven and perform expertly at 350F. All glazes are hand crafted in our studio and are non-toxic. Little Casseroles can be used in the Microwave Oven and are dishwasher friendly. The insides of your casserole dish is glazed with a tough, easy to clean glossy white glaze. Made of a special white porcelaineous clay that is fired (baked) at 2300F.
They measure 6" wide x 2-1/2" deep.
Never go from cold fridge to oven with a ceramic dish.
Save this product for later