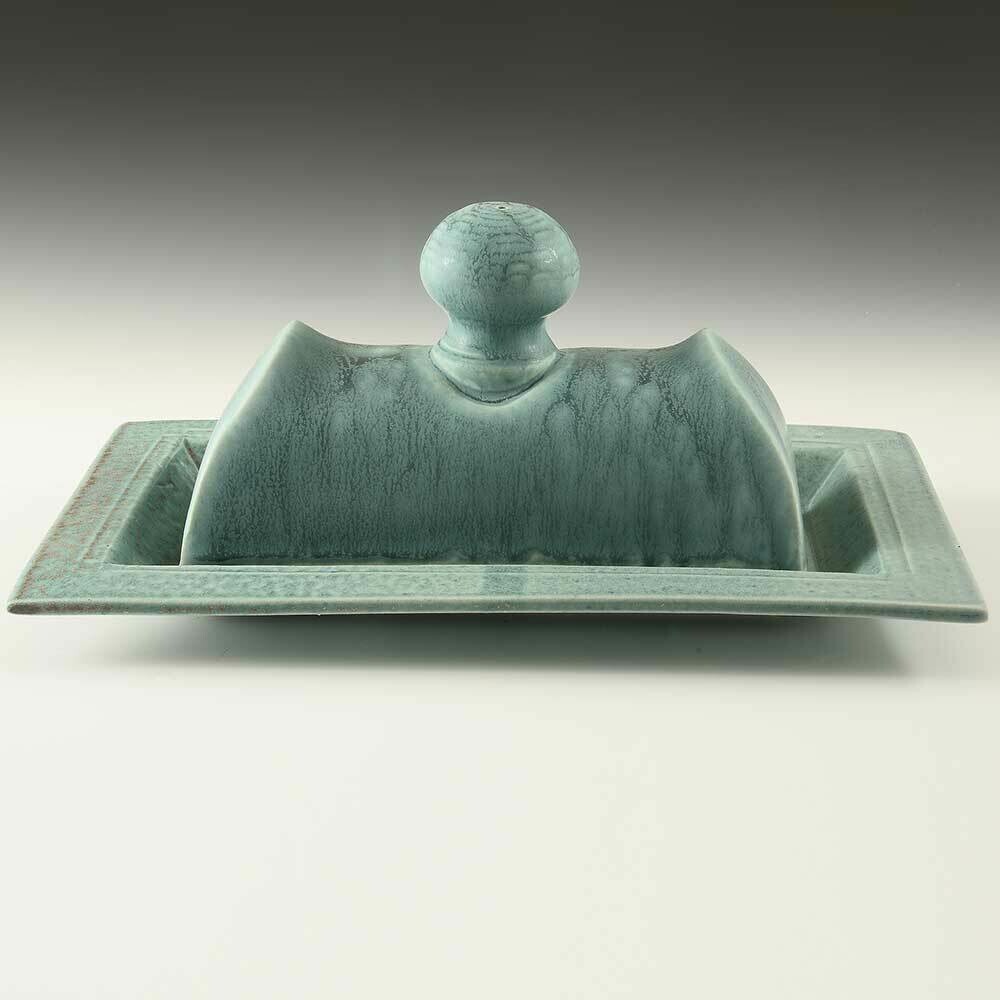 Butter Dish - Beautiful Cascading Turquoise Glaze. Holds 1-1/2 sticks of butter!
SKU ButterDish-BigTurq
Product Details
BUTTER DISH - SATIN FINISH. RICH CASCADING TURQUOISE GLAZE!
This Butter dish is the largest design I make. It's size is generous and functional. It is a proud dominant piece for your table top or counter. With a uniquely indented-designed lid, arced, lace-impressed handle, and original glazes, it is a piece of functional art for your kitchen. You can store the butter on your counter top so it's always soft and ready to spread on fresh bread or toast, bring the butter dish to the table.
This piece features a beautiful glossy purple, glaze. When a stick of butter is near it's end, you can add another new stick and still keep the old one working for you in the enclosure. The inside of your butter lid is lined with a tough glossy white sanitary glaze for easy cleaning.
All glazes are non-toxic and food safe. The bottom of the dish has been sanded smooth to prevent scratching your table or counter top.
The perfect housewarming gift or addition to your own collection!
Base (plate) Measures 10-1/4" L x 6" W. Interior butter area is 7-1/2" L x 3" w. Flange is 1-1/2" all around. Can Hold one and a half full sticks of butter.
Dishwasher safe. Signed by Dan Saultman.
Save this product for later